Why Companies Choose SecurityWork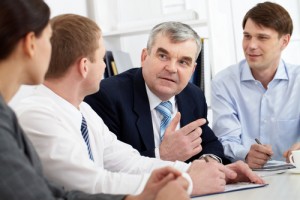 We restrict our business activity, by choice, to working with very few companies at any one time. Our client, the company, will know that we devote all of our efforts to locating only the highest quality candidates by concentrating on their particular needs.
Hard to fill positions require a dedicated effort and we at SecurityWork Executive Search offer our extensive experience and large network of Fire Alarm and Security professionals to finding only the best candidates.
Our extensive database contains resumes of many professionals who, while they are not seeking new employment, have entrusted us with their resume so that we can contact them if a position becomes available that may be of interest to them.
We have worked with some of the world's largest corporations as well as regional and single location Integrators providing engineering, product management, sales and marketing management, financial management, and other positions unique to our industry.
We invite any company who may be interested to contact either of our two principles.
Bill Bartling bartling@securitywork.com
(512) 844-1607
Dan Colin Dcolin@securitywork.com
(904) 728-2334